NEWS RELEASE
January 8, 2015
Digital Cockpit System with McLaren Automotive (UK) 650S Spider
luxury sports car is showcased at
2015 International CES JVCKENWOOD Booth
At 2015 International CES, one of the world's biggest consumer electronics shows, to be held in Las Vegas, U.S.A. from Tuesday, January 6 to Friday, January 9, 2015, JVCKENWOOD Corporation ("JVCKENWOOD") will showcase a concept vehicle with Digital Cockpit System specially designed for CES in collaboration with McLaren Automotive.
1.A long established relationship
Having signed an official supplier contract with McLaren in 1991, KENWOOD has been supplying wireless radio communication systems to the McLaren Honda F1 Team first and then the McLaren Mercedes F1 Team for 23 years. During the 2014 F1 season, KENWOOD supplied a new customized model of its latest digital wireless NEXEDGE wireless radio communication system, which it designed exclusively for communication among drivers and team members. KENWOOD also provided extensive technical support through its professional staff. The U.S. Grand Prix held in Texas, U.S.A. in November 2014 was McLaren's 400th race since KENWOOD first provided wireless systems to the Team. The partnership is the longest McLaren has had with a Japanese company.
2. A Concept vehicle to best demonstrate CAROPTRONICS*1
Concept Design
Featuring organic modern shapes, shrink-wrapped design and state-of-the-art technology, the concept vehicle launched at CES is a concept design study to demonstrate the JVCKENWOOD technology, focused on optimizing the driver experience. Based on the latest 650S road car, McLaren Design has worked closely with JVCKENWOOD to create a unique interior that is both innovative and high-tech and yet luxurious and intuitive. On the road and on the track, the i-ADAS*1 digital cockpit driver information system offers truly transformative experiences for the driver.
What is i-ADAS?
With the launch of i-ADAS Business Taskforce in July 2013, JVCKENWOOD created CAROPTRONICS*2 field by integrating the strength of both Car Electronics (car navigation devices, car audios, etc.), its largest business field of JVCKENWOOD, and OptoElectronics (video cameras, projectors, etc.), focusing on the development of Digital Cockpit Systems such as Head-Up Displays, Car-Mounted Full HD Cameras, Digital Instrument Cluster Meter Display and Digital Mirrors. Thus, JVCKENWOOD has enhanced initiatives with the aim to realize a motorized society with safety and peace of mind.
*1: i-ADAS is a trademark of JVCKENWOOD.
*2: CAROPTRONICS is a trademark of JVCKENWOOD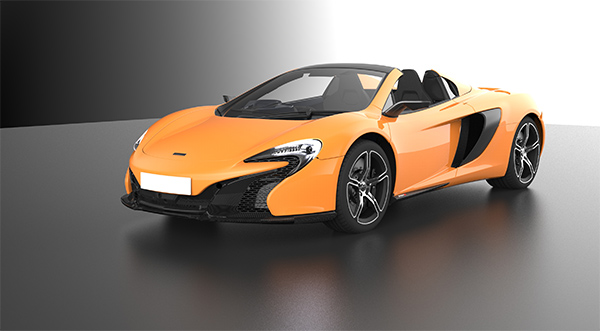 Show car (based on McLaren 650S Spider)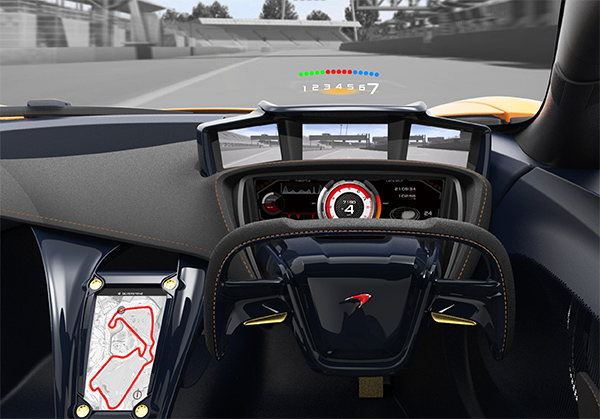 Image of Digital Cockpit Systems
3.Future initiatives of Advanced Digital Cockpit and Infotainment Systems
JVCKENWOOD is one of the few manufacturers of professional equipment that retains core technologies within the Group. These collect and communicate information, and are applied in sensing devices such as cameras and sensors, as well as Advanced Driver Assistance Systems (ADAS), which detect the presence of vehicles, and display interface devices, which communicate information collected to drivers. Based on this strength, JVCKENWOOD is engaged in development of the Digital Cockpit System.
With the completion of the concept model of the Digital Cockpit System installed in the McLaren 650S Spider, innovative driving support systems have commercialized through a combination of this concept model and JVCKENWOOD's Infotainment Systems, including car navigation systems for which JVCKENWOOD is famous around the world. With the diffusion of these innovative driver assistance systems among road vehicles manufactured by various auto makers, JVCKENWOOD aims to achieve a motorized society characterized by safety and peace of mind.
For further information, please contact:
Public Relations & IR Department, Corporate Management Division, JVCKENWOOD Corporation
3-12, Moriya-cho, Kanagawa-ku, Yokohama, Kanagawa 221-0022 Japan
TEL: +81-45-444-5310