NEWS RELEASE
October 7, 2016
JVCKENWOOD celebrates 25 years as Official Supplier to McLaren Formula 1 team at the Japanese Grand Prix
JVCKENWOOD Corporation (JVCKENWOOD), Official Supplier of radio communications equipment to the McLaren-Honda Formula 1 team, celebrates its 25 year relationship with McLaren at the Japanese Grand Prix.

JVCKENWOOD is Official Supplier to the McLaren-Honda Formula 1 team
JVCKENWOOD first became an Official Supplier to the McLaren Formula 1 team in 1991, supplying digital wireless radio system under the KENWOOD brand for the McLaren-Honda team that raced in that year's Japanese Grand Prix held at Suzuka.
Since then JVCKENWOOD has supplied McLaren with digital wireless radio systems that the team depends on to communicate critical decisions between drivers and crew members throughout Grand Prix race weekends, all backed up by dedicated JVCKENWOOD technical support staff embedded within the team.
And after a quarter of a century, the relationship with JVCKENWOOD has now become the longest continuous relationship McLaren has had with a Japanese company providing services.
JVCKENWOOD's digital wireless radio systems are used by McLaren to communicate mission-critical information to help optimise performance, including strategy and pit calls.
Using its extensive technological expertise that have helped deliver features such as voice securing and noise suppression, JVCKENWOOD also ensures it delivers consistent reliability to the McLaren-Honda team in the harsh technical proving ground of the world's most advanced motorsport series.
JVCKENWOOD's noise cancelling technology, for example, that is used in the digital wireless radio systems supplied to McLaren-Honda, enables accurate communication between the team's drivers and pit crew even in racing conditions that see high noise levels of over 120 dB SPL (Sound Pressure Level)*.
And the long-term partnership with the McLaren-Honda Formula 1 team will see JVCKENWOOD continue to work with the team to enhance and develop digital wireless radio systems using its extensive expertise in cutting-edge radio technologies.
* Noise level experienced when standing near the roaring jet engines of an airliner
McLaren-Honda Racing Director Eric Boullier said: "Kenwood's experience and expertise in radio communications have enabled them to create a unique, bespoke solution for McLaren-Honda – one that we believe is unmatched anywhere within the field of motorsport.
"It is a source of considerable pride to everyone at McLaren-Honda that we are celebrating 25 years of working closely with JVCKENWOOD. It's an incredible achievement and a testament to the loyalty and eye for technical excellence that is shared between our two companies."
JVCKENWOOD Vice President of Global Brand Fabien Grégoire said: "The Japanese Grand Prix is where today's leading-edge technologies are brought together. Since 1991, we have dedicated our best engineers, our focus and the same unperturbed passion to bring the best support to the Team. We therefore take particular pride in having been a long-term supplier of McLaren for 25 astounding years. Through supplying the state-of-the-art radio communication system based on our wealth of technologies and expertise, we will continue to support McLaren as part of a world-class partnership."
Partnership with McLaren Automotive Ltd
JVCKENWOOD and McLaren Automotive have also entered into a Technology Partnership and are currently investigating the joint development of a digital cockpit system.
Earlier this year, JVCKENWOOD showcased a concept car based on the McLaren 675LT Coupé equipped with a transformative digital cockpit system. It was produced in collaboration with McLaren Automotive and displayed at the 2016 International Consumer Electronic Show (CES).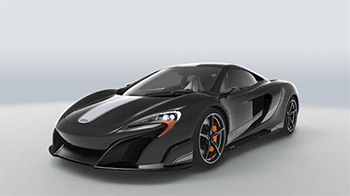 McLaren 675LT concept vehicle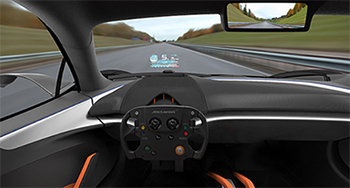 Digital cockpit
For further information, please contact:
[Media Contact] Public and Investor Relations Department, Corporate Communication Division, JVCKENWOOD Corporation 3-12, Moriya-cho, Kanagawa-ku, Yokohama, Kanagawa 221-0022 Japan
TEL: +81-45-444-52320